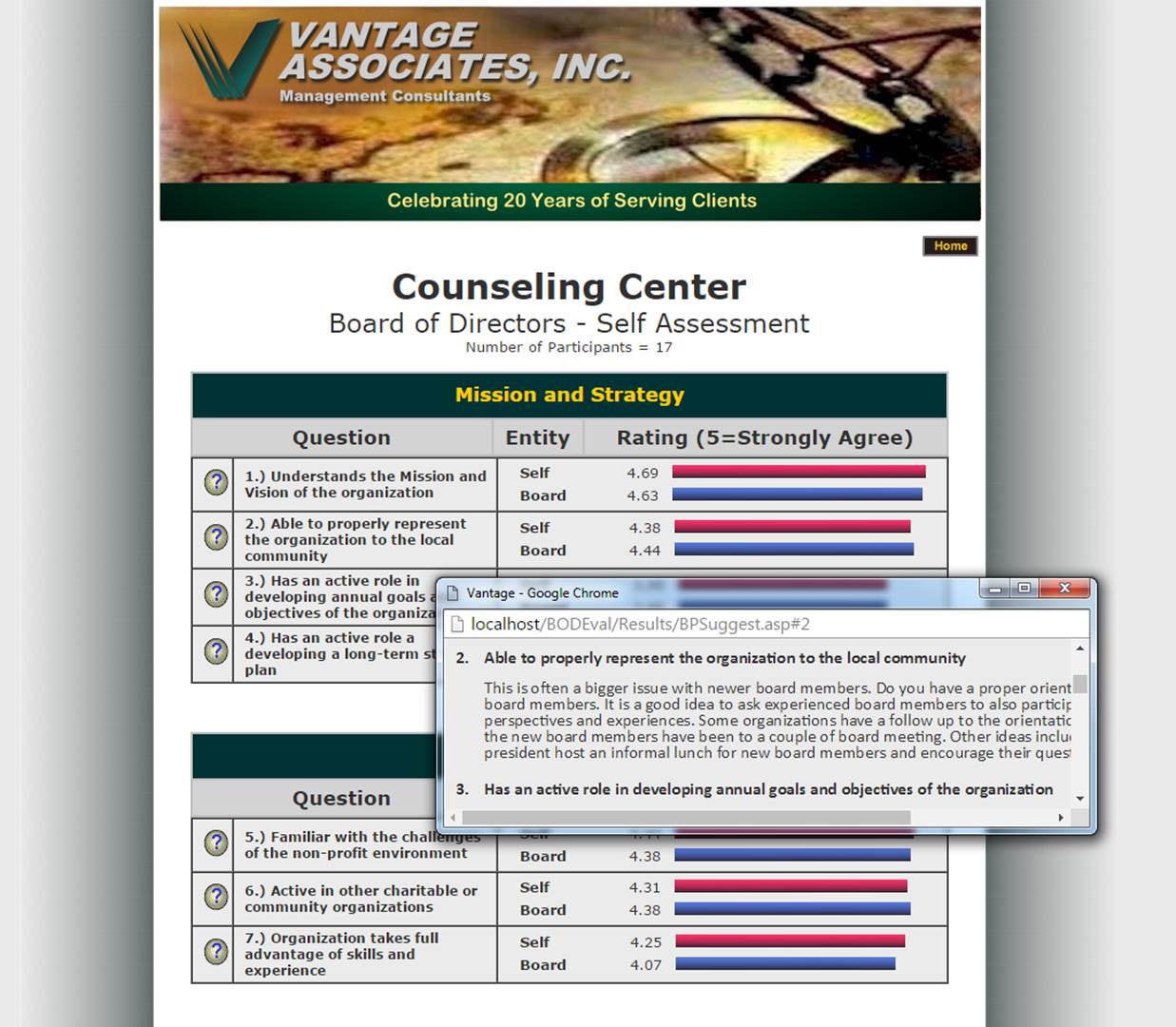 Reports with Recommendations
The results are presented graphically organized by the five major topics. The average of all responses is provided for board members rating of self and the board as a whole.
Clicking the question mark icon next to each questions opens a pop-up window which provides specific suggestion on how the organization could improve in that area.
Results are protected by a key code which can be shared with the board so results can be viewed online. Results can also be presented directly from the website. It will stimulate a very important discussion about board performance.