Nonprofit

Board Of Directors

Self Assessment Tool


If you have been searching for an effective yet simple way to evaluate your Board of Directors, this is it. After 30 years of consulting to nonprofits and serviing on boards we have created a very effective yet simple Board Assessment Tool. It consist of three parts.
Questionnaire
This is a short 20-question online survey. It asks each board member to rate themselves and the board as group on each issue. It usually takes about 10 minutes to complete and covers five major areas:
Mission and Strategy
General Knowledge
Agency Knowledge
Roles and Responsibilities
Participation
You'll be able to track the response rate in real time to follow up with board members who haven't completed the questionnaire.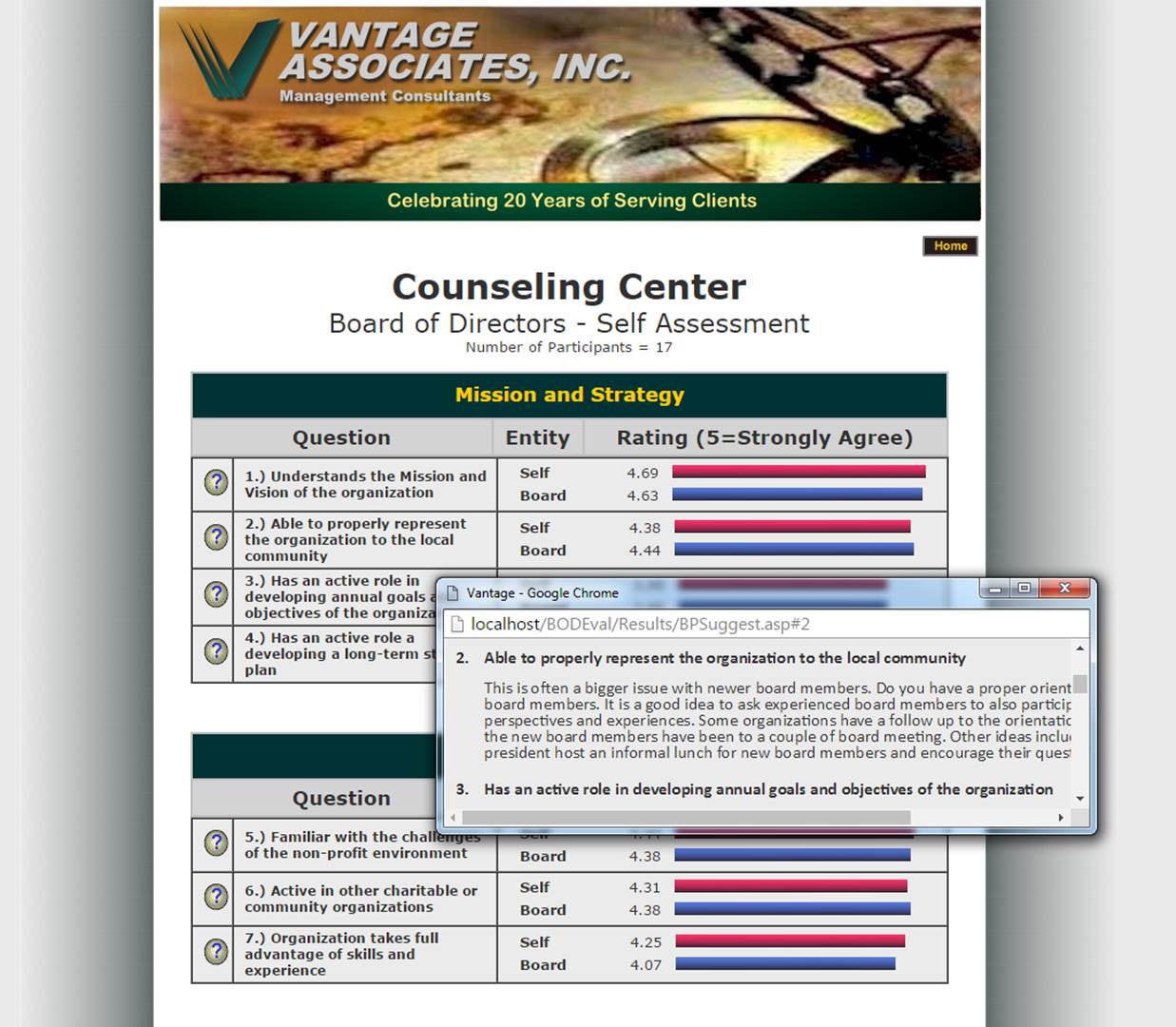 Reports with Recommendations
The results are presented graphically organized by the five major topics. The average of all responses is provided for board members rating of self and the board as a whole.
Clicking the question mark icon next to each questions opens a pop-up window which provides specific suggestion on how the organization could improve in that area.
Results are protected by a key code which can be shared with the board so results can be viewed online. Results can also be presented directly from the website. It will stimulate a very important discussion about board performance.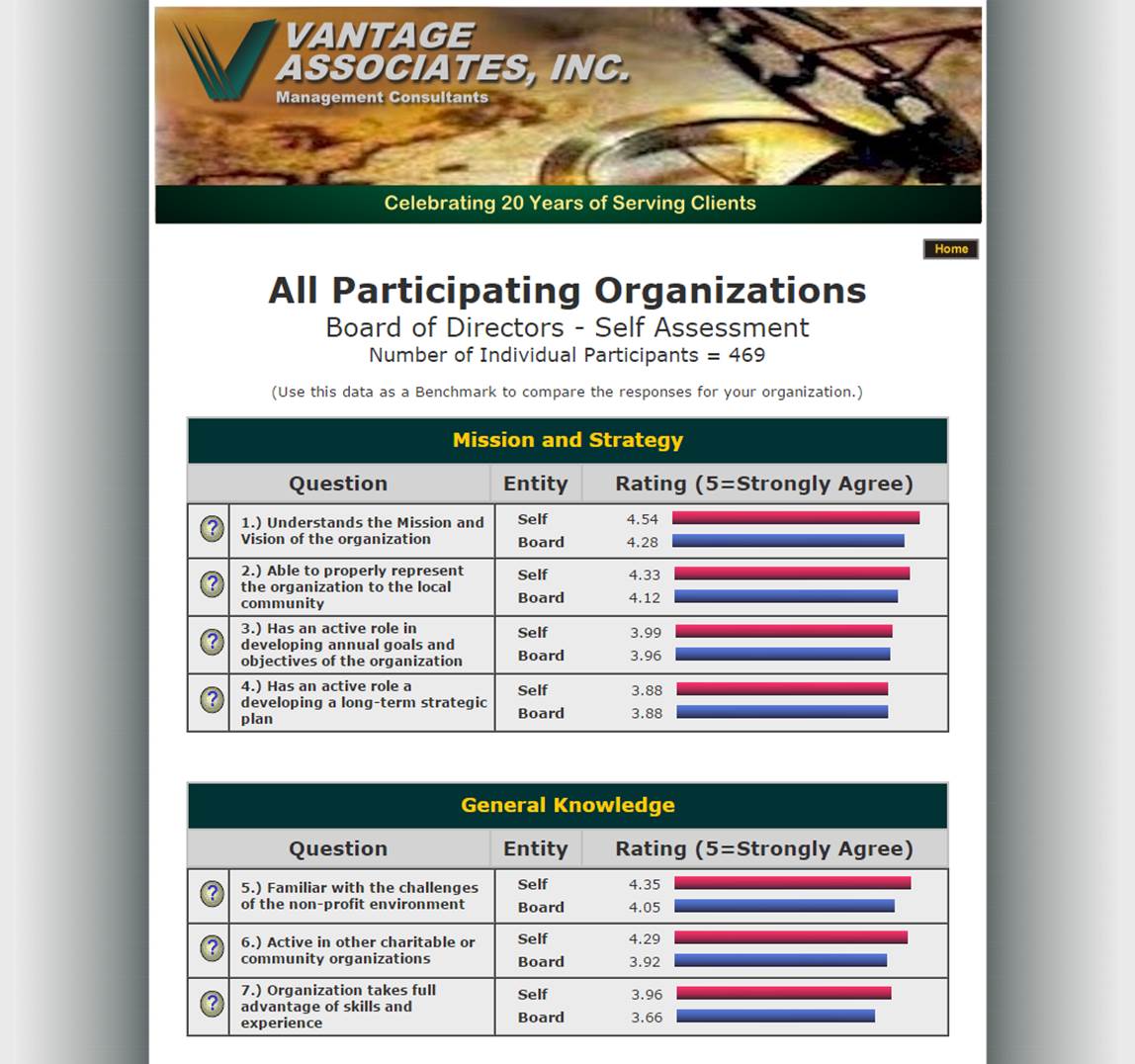 Benchmark Comparisons
You will also have access to a summary of all nonprofits that have participated in the assessment so far. This will allow you to compare your organization with other organizations across the country. This will reveal relative strengths and weaknesses.
The BOD Assessment Tool is available for $199.00 and can be used by to 100 board members. It is valid for one year. You may purchase online with a credit card through PayPal. Please provide the name of your non-profit below and your email address with your credit card infomation. Instructions and access information will be emailed to you within 24 hours.
If you would like more information about this tool, email Jim Sisson at jsisson@vantageassociates.com. I will be happy to answer your quesitons.